Awards and certifications:
• Kentico Best Site of the Year 2010 in the category High Performance 2011
• Hotusa Group Award 2011, promoted by Restel 2012
• Kentico Gold Partner
• Microsoft Certified Partner
• Sabre Authorized Developer

[share]
An innovative company with international presence:
The iTravel is an innovative company with international presence and over 16 years of experience in solutions for the tourism segment. Added to this segment, and always thinking about cutting-edge technology, we also offer systems CRM, Service Desk, Business Intelligence, and ERP. Our datacenters have global references regarding security, scalability and speed.
Through its connectors and products, iTravel allows agencies and tour operators to customize and implement quickly portals for selling online travel services. In this way, your company serve customers globally, optimizing and personalizing experiences for growth and increasing profitability. Our e-commerce's beyond the conventional experiences because we offer a set of solutions: flights, hotels, cars, trains and others. We also offer integrated solutions for safe and complete management of your business, through softwares Business Intelligence, CRM, Service Desk, e ERP, hosted in scalable and safe datacenters.
Thinking in the importance of these companies being present in the digital environment, we developed a partnership model in which there is no need for high investments. With a small monthly fee you can have access to a platform with High-Performance Servers, Backup Systems, Database, Digital Certificates, Links, various search engines (hotels, cars, tickets, leisure travel packages), all in a custom portal.
All Travel systems are hosted in international datacenters, with certifications of safety and efficiency. Try our products and be amazed!
Where we are: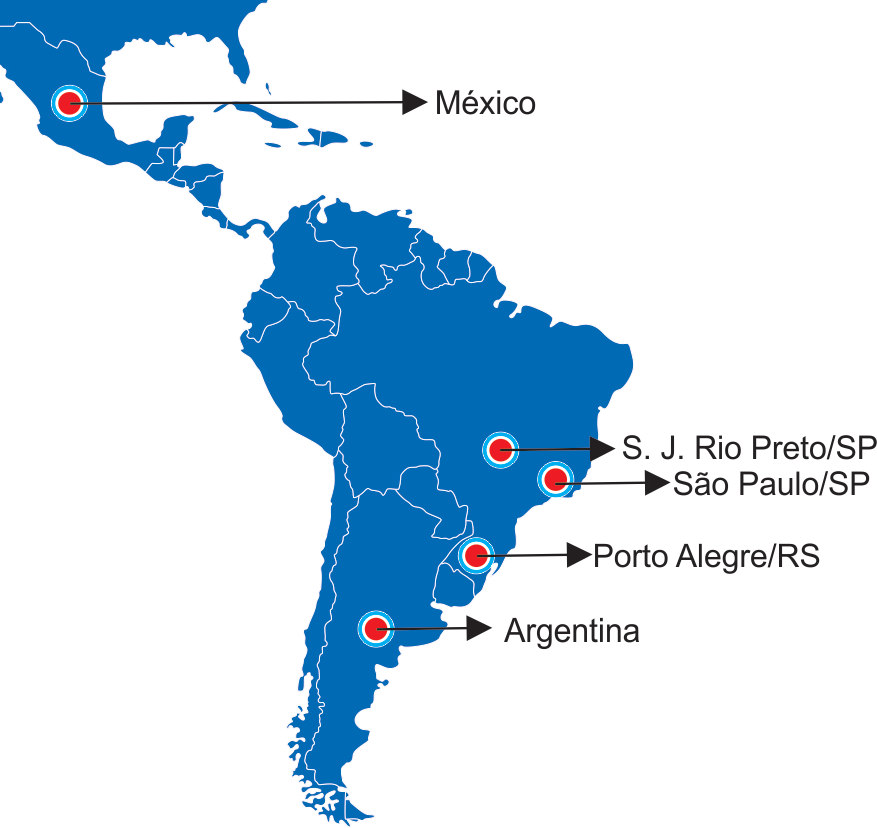 [share]